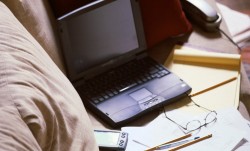 Can a consumer find the name of your firm and your own licensed name?  There are so many times that real estate agents, in their attempt to market themselves, forget to include the firm name.  Or, a quick search of many real estate agents websites a consumer will find the firm name buried on the last contact page or in miniscule fonts at the bottom.
Because you are licensed here in Washington State under a real estate firm, disclosure is mandatory.  There has been confusion as to what is required, so the Dept of Licensing wrote advertising guidelines.
Full Disclosure must be:
"Clear and Conspicuous" which means that the representation or term being used is of such color, contrast, size or audibility presented in a manner to be readily noticed and understood.
Gone are the billboards with the micro sized firm name in the bottom corner and the ads you would need a magnifier to read the firm name.  Ok, I use reading glasses but hiding the firm name should not be like a "Where's Waldo" game!  Even if you are recording video or make a flyer on a listing, the firm name and the agent's licensed name must be disclosed and heard. One quick rule of thumb might be to make the firm name no smaller than the smallest type used on the ad, website, or flyer.
"One Click Away" is the most important term to remember when dealing with any real estate marketing on the internet.  When a consumer happens to find your website, blog, an ad, Facebook, LinkedIn, Twitter, listing website, or company website there must be full disclosure within ONE CLICK.  So, when a consumer clicks and finds you, it should take no more than one click to have full disclosure.  For example, many agents just have their franchise name in the "about" section on Facebook.  It can take many clicks to find out where their license actually is hanging.  Some agents have websites that do not promote their own name or company luring a buyer down a yellow brick road not knowing what company or agent they are dealing with.
To be compliant with the laws, these advertising guidelines will help.  I have created a two flyer that details the guidelines.
One Click Away click here for flyer in pdf     One Click Away
The full guidelines are available at the Dept of Licensing website at
http://www.dol.wa.gov/business/realestate/advertising.html